WHY TAKE LESSONS WITH US?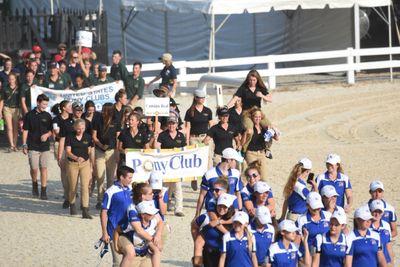 We believe we provide the best riding lessons because:
We use the internationally renowned education and certification program of the United States Pony Clubs, Inc.

All instructors are certified or credentialed by rigorous programs to teach horse management and riding skills

The owner, lead instructor, trainer has UC Davis degrees in Animal Science and Anthropology,

California Community College Instructor's Credential in Horsemanship, Masters Degree and over 50 years professional experience

We have an excellent group of school horses and ponies with extensive experience

We have excellent facilities with safe working areas for beginners through advanced riding:

Round pen, fenced sand arena with lights and dressage ring, stadium jumping and cross country schooling areas, gallop track; many other amenities

Our environment is low key, where education is preeminent; groups are small.

We have a record of developing horses and riders through all traditional USPC certifications

We have a consistent record of developing horses and riders for local, regional, and national championships

Our location is beautiful and a quiet retreat from the hectic world

Membership in the USPC is available for adults and youth

We have a very full calendar of competition opportunities from local to national levels (We go where our clients want to go)

There are many options to lease or partially lease mounts rather than purchasing them.